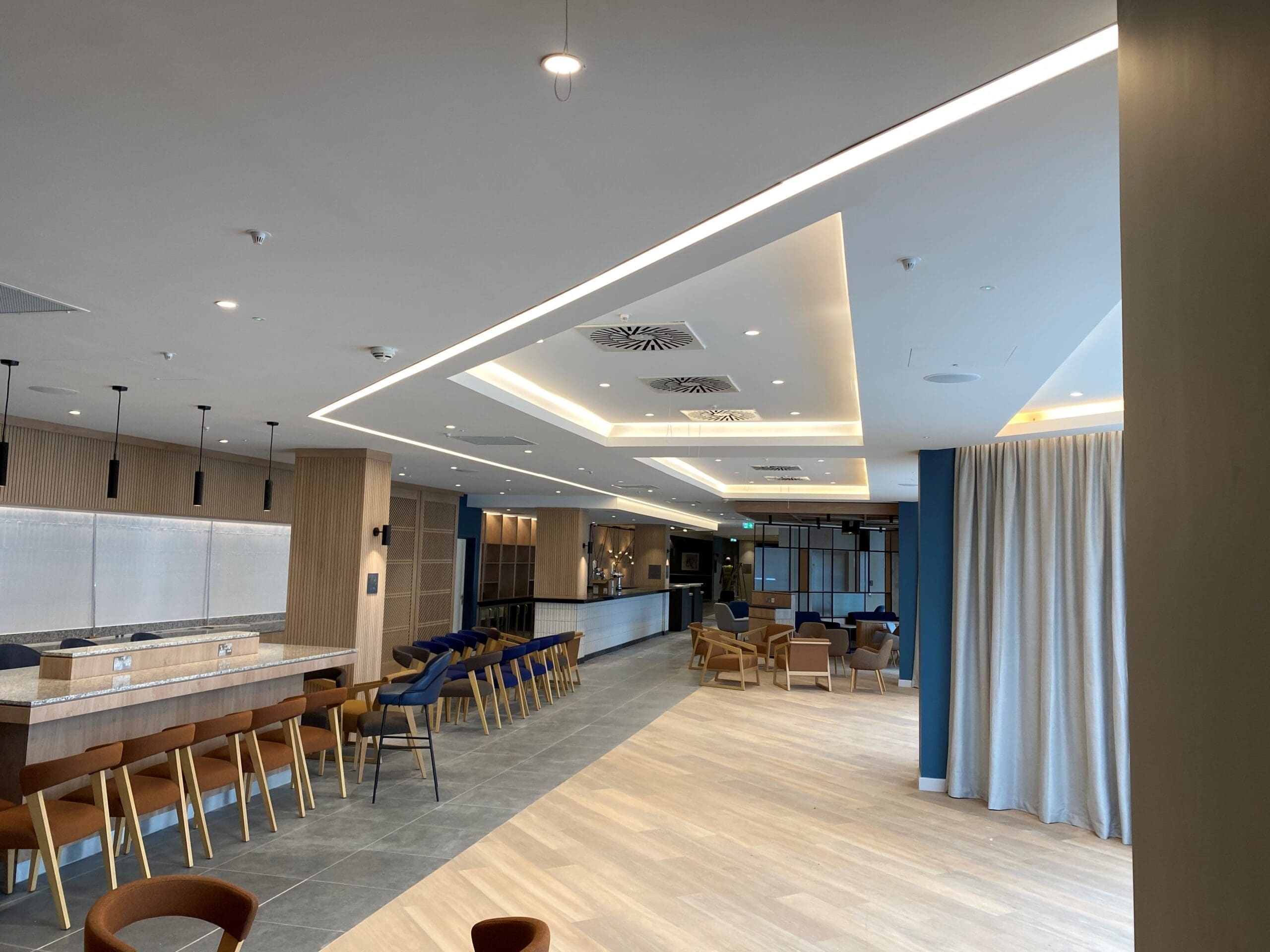 As one of the leading suppliers of offsite Drywall production, here at Drywall Pro-Cut, we are always looking for new ways to streamline onsite construction processes. We take pride in offering solutions that support a wide range of building projects. We've worked on developments all over the country, and the materials we supply have been used on many different sites. However, as projects evolve and construction timeframes become tighter, we recognise the need to make processes even more efficient. With this in mind, we are delighted to have enhanced our Drywall service by introducing offsite Drywall construction – the new approach to Drywall.
Why Choose Offsite Drywall Manufacturing?
So what is offsite production? Put simply, our new service revolutionises traditional Drywall supplying. We produce every component you need, offsite. Traditionally, we'd deliver the Drywall to your site, in full sizes and bundles and it would be the responsibility of the site workers to build the components themselves. Looking at the bigger picture though, this process has a number of challenges.
Uniformity
To begin with, the process involves lots of different people. When there's various people at the different process touch points, it can be hard to achieve a level of consistency across every Drywall component on site. Uniformity is imperative when it comes to construction – from both a safety and aesthetic perspective. If components that should be the same are varying sizes, or specification you could soon run into issues.
Cutting Costs
Along with an uncertainty around how much accuracy and consistency can be achieved, cutting Drywall components onsite can be costly. Lots of time and labour needs to go into manufacturing onsite components, which can lengthen lead times and mean you have to invest in a lot more labour than needed. Additionally, onsite manufacturing can lead to lots of offcuts and material wastage which needs to be disposed of. Disposing of this can also be a costly and time consuming job.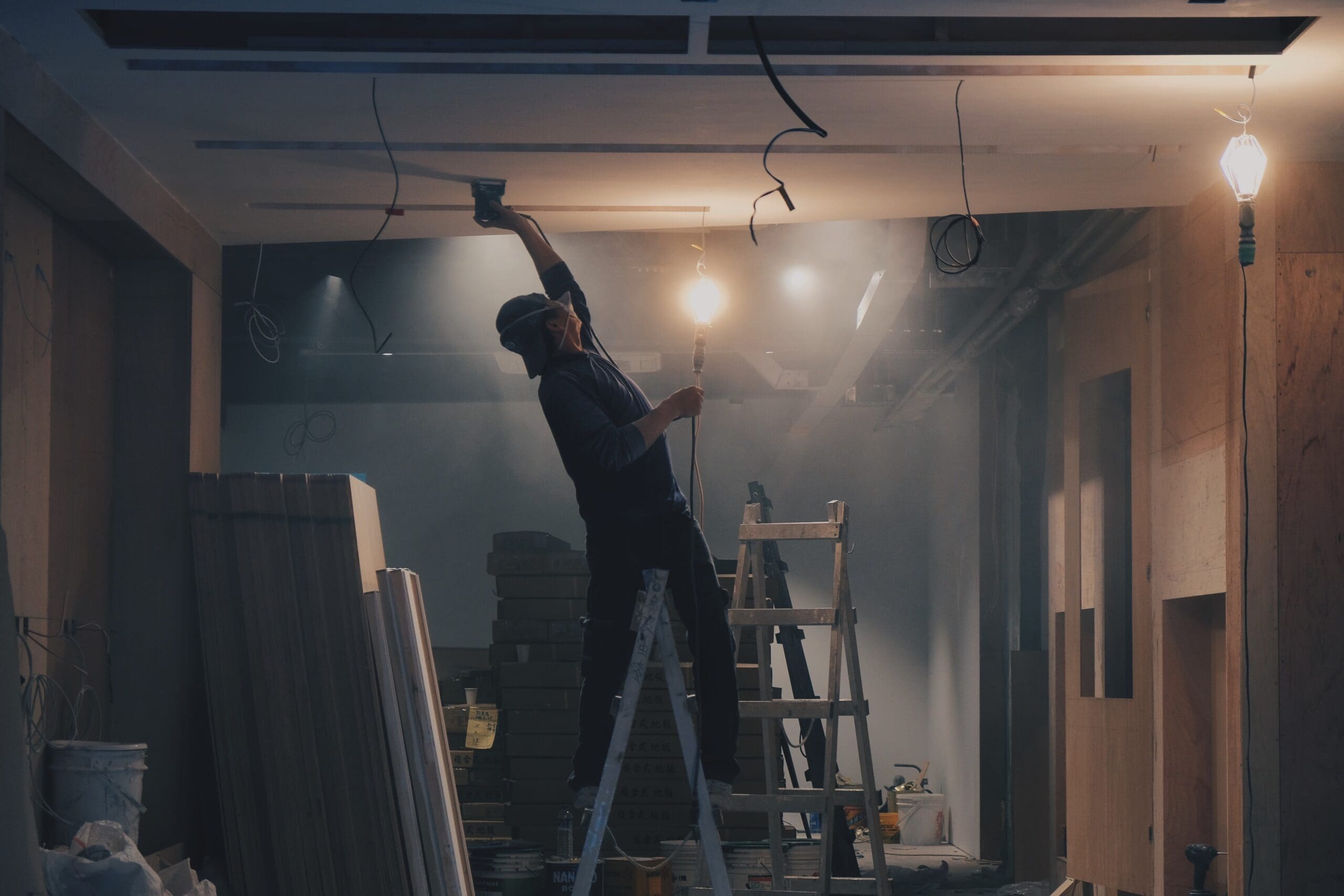 The Solution
In order to address the common challenges site managers can face with Drywall, we've introduced a new offsite installation/construction service for your Drywall components. With every component made offsite, you can save plenty of money when it comes to onsite labour costs. In fact, the number of Drywall installers and supervisors usually required can be reduced by up to 32% by using our new full Drywall offsite production service.
Many components such as deflection heads can be made offsite, simply by using our online Drywall ordering platform. Once you've placed your order, we'll get to work with manufacturing the Drywall components offsite in our own state-of-the-art facilities. Then, we'll deliver them to your site, all carefully labelled so that you can get straight to work with the installation.
The Benefits Of Offsite Production 
Drywall Pro-Cut can produce a wide range of components offsite such as plasterboard cut to size, metalwork cut to size, deflection heads made in full, builders work openings which can be installed in less than three minutes and much more. All components in your order will be cut to your size (you can enter your required specifications and quantities during the ordering process).
Key benefits include:
Reduction in on-site waste and associate disposal costs
Up to 32% reduction in number of installers and supervisors required on site
Guaranteed accuracy across all products
Consistency
Reduces risk of injury and dust inhalation for site installers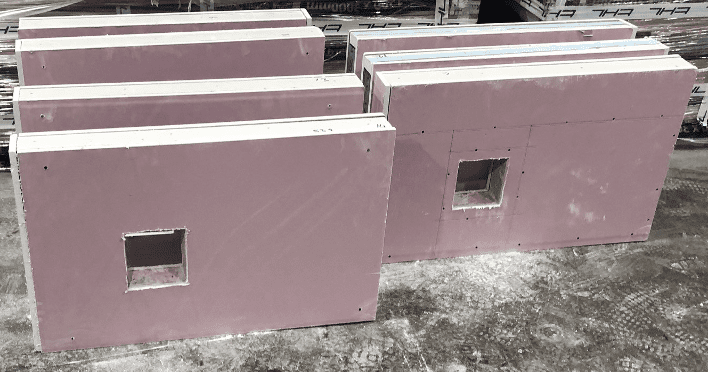 Order Drywall Components Online Today
Many projects have already taken advantage of our offsite production service, view our case studies here for more information.
If you would like to find out more about our offsite Drywall production service, get in touch today. Explore our website for more information, or email enquiries@drywallpro-cut.co.uk to speak with a member of our helpful and friendly team.